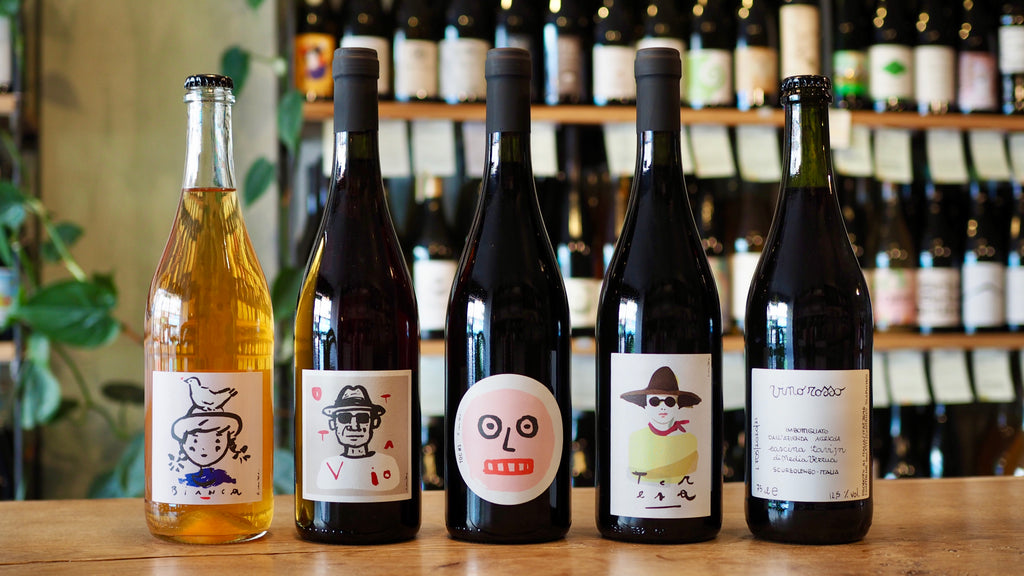 We're delight to introduce the newly arrived 2020s from Nadia Verrua of Cascina Tavijn. Nadia's wines have been a mainstay on our shelves since we opened in 2017 and have gained a very loyal following in that time. These are pure expressions of the local Piemontese varieties that thrive in the hills of Monferrato where Nadia's family has made wine for over a century. The ten hectares of land are farmed organically and split equally between vines and hazelnut trees while in the cantina the wines are fermented with wild yeasts and raised in a mixture of big old botti, fibreglass and cement. We had the pleasure of tasting the full range on Monday and were blown away, more delicate and perhaps less wild than the 2019s with soaring aromatics, pronounced varietal character and the ineffable charm and energy that we've come to expect from Nadia's wines. Available in store and online we have:
Toc
: A new one this year made from Slarina grapes from a young vineyard planted over clay at altitude in Pinerolo. The vineyard is planted with ten different varieties, as well as plenty of fruit trees. The grapes were destemmed and fermented for two months on skins before a short rest in vat, making for a pretty, perfumed wine that pairs delicate flavours of plum, alpine flowers and a gentle spice.
Bianca
: Another debutant, Bianca is Cortese and Chardonnay from vines just beneath Nadia's home, blended with a little Moscato. The grapes were destemmed and spent a week on skins before pressing off to age for 9 months. A savoury and floral skin contact wine with dried stone fruit, chamomile and exotic spices.
Teresa
: Named after Nadia's grandmother, a heady, perfumed Ruche made from vines planted over sand, silt and limestone. Floral aromas of lavender and rose with plenty of ripe black fruit underneath and an earthy, mineral character on the finish. 
Ottavio
: Grignolino from young vines planted over sand, silt and limestone. The grapes were destemmed and macerated for two months before being pressed off to vats until July. Rugged and savoury with bright red berries, exotic spice and firm,  lightly bitter tannins.
Vino Rosso
: Freisa from young vines planted over Asti's soft, sandy soils. It spent two months on skins before being pressed off to fiberglass tanks. With a wonderful balance of earth and sweet red berry fruit, it's a pure and honest wine that drips with rustic charm.